Conference &
Event Production
ReMARKable AV have been providing audio visual & event production equipment for conferences & events throughout the UK and Europe for twenty-five years'. It's the thousand little details that create a memorable and effective event. We pride ourselves on precise, slick, seamless production, innovative lighting & state-of-the art sound systems carefully designed to get the best acoustics out of any venue.
If creative, bespoke design stage sets that really impress are what you require, you are talking to the right people.
From a single microphone or a flipchart to a lighting rig weighing several tons, ReMARKable AV offer a complete production facility – from concept to completion – under one roof.  We can even select and arrange guest speakers and entertainment to suit your theme.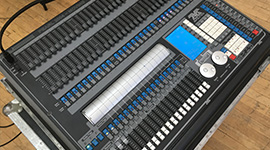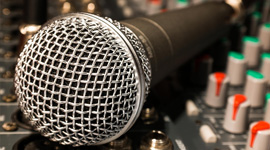 ReMARKable AV are Audio Visual Hire specialists and can provide whatever you need throughout the UK.
Whether it's a conference, event, show or wedding, we are here to help.  Our products include
Audio – Soundcraft mixers, Shure radio mics, Sennheiser radio mics, SM58 vocal microphones, Audio Technica lectern microphones, top table microphones.  Toa & RCF loudspeakers and graphic equalisers
Visual –  Data Projectors from 3000 to powerful 8000 lumens.  Analog Way seamless switchers including the exclusive DiVentix 2 Soft Edged Blend.  Laptops, PCs, iPads, remote clickers, laser pointers. Stumpfl front and rear projection screens. Large LCD screens & video walls.
Ferring Pharmaceuticals have been working with ReMARKable AV (formerly known as Alphasound Audio Visual Ltd) for over 7 years now, during which time we have built an excellent and trustworthy professional relationship.
Mark and has crew have always provided an excellent service on each of our events; they are extremely efficient, courteous and nothing is too much for them, they are always happy with last minute changes to the programme and everything has always run without a hitch.  Mark has an excellent contact base for all of our AV and visual needs and no job is too big or small for them. They are an absolute joy to work with and I, for one, hope to worth with them will into the future, under their new name of ReMARKable AV.  Well done Mark and your team, keep up the good work.

Claire Sackett - Administrator
Ferring Pharmaceuticals Ltd
The Coniston Hotel Country Estate and Spa have engaged ReMARKable AV for a number of high profile corporate events this year.
Mark and his team have provided an outstanding service and are ever the professionals. Their technical knowledge is second to none and nothing is ever too much trouble and this provides peace of mind for the hotel and our clients knowing that all our technical requirement are in safe hands. Mark and his team are always flexible, dependable and very innovative with providing solutions to a wide range of technical requests and ReMARKable AV are now our preferred audio visual and event production  company We look forward to developing our partnership with ReMARKable AV

Steven Dring - Business Development Manager
Coniston Hotel Country Estate and Spa
As an event manager in the pharmaceutical industry I have worked with Mark and his team for over 16 years during which time we have built up a trusted relationship so that ReMARKable AV (formerly Alphasound Audio Visual) is our production agency of choice for events and exhibitions both in the UK and overseas.
Their knowledge of industry compliance along with technical and production expertise is critical to our events and the team always deliver on time and on budget.  They work tirelessly to ensure all objectives are met, going above and beyond to produce motivating and creative events, raising the bar on each occasion. I would thoroughly recommend Impact to all prospective new clients, and wish Mark and the team continued success following the exciting company re-brand.

Jackie Brew - Owner
Visit of her majesty the Queen & his Royal Highness the Duke of Edinburgh to York.
Now that all the hard work has ended, I would like to take this opportunity to thank you for your help during the Royal visit. We have had thanks from Buckingham Palace, the Lord Lieutenant of North Yorkshire and the North Yorkshire Police for the smooth organisation of the Royal visit. The technical expertise and logistical help you were able to bring to the arrangements for the day made a great contribution to the overall success of the visit. The Lord major of York was particularly pleased that all went well with the PA system during her welcome to the Queen during the ceremony at Micklegate Bar and I pass on her thanks.

Steve Hutchinson - Corporate Marketing Manager
The NASC have used ReMARKable AV (formerly Alphasound Audio Visual) every year for over 15 years for our Annual AGM and Banquet & Ball.
They have supplied our AV and production requirements all around the UK and abroad without ever encountering a problem. The level of commitment we receive, along with performance on event days is unrivaled and we are happy to keep this excellent working relationship for future years too.

Jamie McGuire – Events Planner
National Access & Scaffolding Confederation
BCGA (British Compressed Gases Association) is the Trade Association which represents the Industrial, Medical and Food Gases sector, with circa 90 member companies currently.
We hold a significant and successful industry conference each spring, with the success in part being due to the good work of our AV contractor, Alphasound Audio Visual – now ReMARKable AV, who have served us very well for over 20 years. We have found Mark and his team to be consistently dependable, flexible, friendly, helpful, imaginative and competitive – ie everything we would wish for in an AV contractor – and as such I have absolutely no hesitation in recommending other parties to them. Readers of this testimony will be aware of their current change of name and business premises and we wish them all success in their new guise.

Doug Thornton - Chief Executive
British Compressed Gases Association
Stone Federation GB has been working with ReMARKable AV (formerly Alphasound Audio Visual Ltd)  for twenty six years.
They have always provided an excellent service on all of our events,  and their staff are highly professional and courteous, and a joy to work with. They always work within the  budget to maximise the event, whether it be big or small, and give a superb service from start to finish.  Our Awards Shows can be complex  – Mark Johnson and his crew always provide a slick polished and exciting event. ReMARKable AV always go that extra mile to ensure that our event is a great success and I would have no hesitation in recommending them to other companies or indeed other National Trade Associations.

Jane Buxey - Chief Executive

Stone Federation – Great Britain
More Tips & News
With winter finally out of the way and the (slightly!) improved…
When it comes to public speaking, there's a good deal more…
So !!  Why the change of name from Alphasound to ReMARKable…